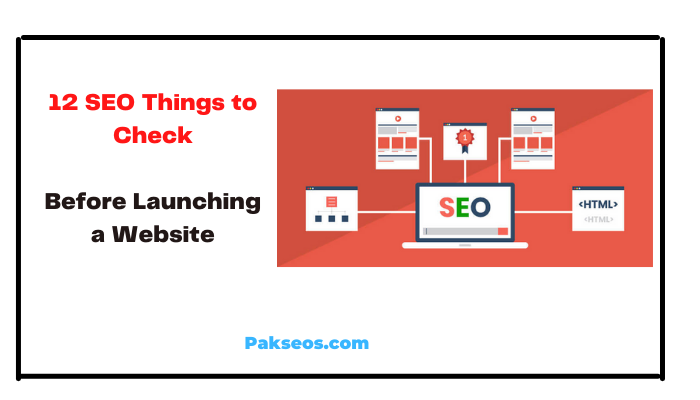 SEO or Search Engine Optimization is the combination of tips and tricks to enable websites to rank higher in search engines such as Google. This helps websites get noticed, drive more traffic and in turn increase sales and revenue.
An effective online presence is crucial in today's world. A good website is the holy grail of the internet and is imperative for brand building. From established brick-and-mortar businesses looking to build an eCommerce store to those who are now planning on starting an enterprise, an SEO-optimized website is a crucial step towards success. 
A pre-launch SEO checklist will help businesses start off on the right foot as it gets considerably harder to change things once the site goes live. This initiative enables businesses to save money and drive results. There are many software houses in Islamabad that specialize in SEO practices for greater success and increased conversions.
SEO Things to Check Before Launching a Website
Use our Pre-Launch SEO Checklist to get ahead of your competition and launch an early digital marketing campaign.
Effective Domain Name
Defined Site Structure 
URL Structure styles
Keyword Research and Target Audience
SEO Optimized Content
Fit Google's Webmaster Guidelines
Meta-data Optimization
UX based SEO and Page speed
Mobile-friendliness
Install Analytics and Tracking tools
On-Site and Off-Site SEO
Regular Updates